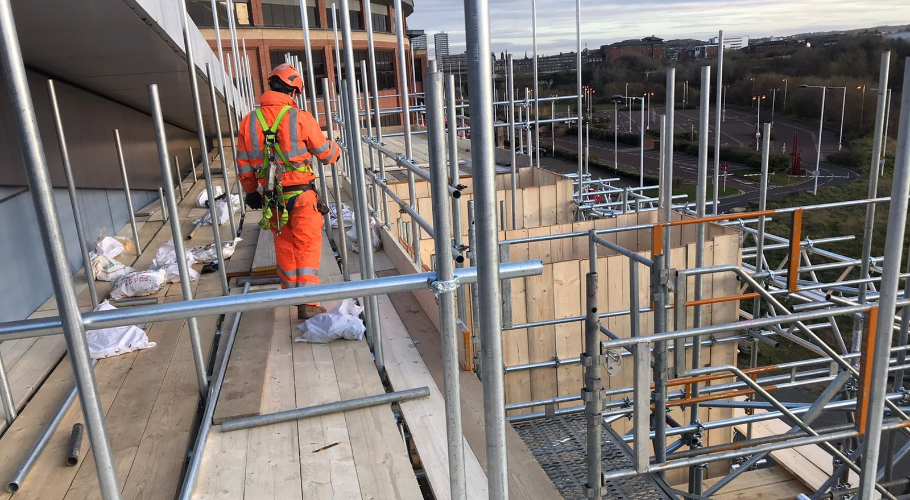 SERVICES
Product Branding
We understand how demanding the day to day functions of our industry can be and our aim is to provide a range of branding options for our products that adds value and makes life that bit easier for our customers.
Product branding enables your kit to be clearly identified either on the ground or in situ, it promotes your company & brand professionally and it is well documented to protect your investment by deterring potential for theft.
Some examples of our product branding and personalisation services are:
Tube cutting 
Painting equipment (paint supplied by the customer or by us)
Tube ramping
System component stamping
Scaffold board & end band branding
Cubby capping of scaffold tubes
Bespoke packaging e.g. stillages, u-stackers, bags & storage bins
Brick Guard logo branding
PPE logo branding e.g. Safety helmets & harnesses
Please note that initial tooling costs may be required for certain services listed above and so for further details or to discuss your requirements then please contact our office.
Sales & Hire
George Roberts Scaffolding
Nationwide delivery within 48 hours

One of the largest stocks in the UK

We are committed to our values

Experts across all sectors