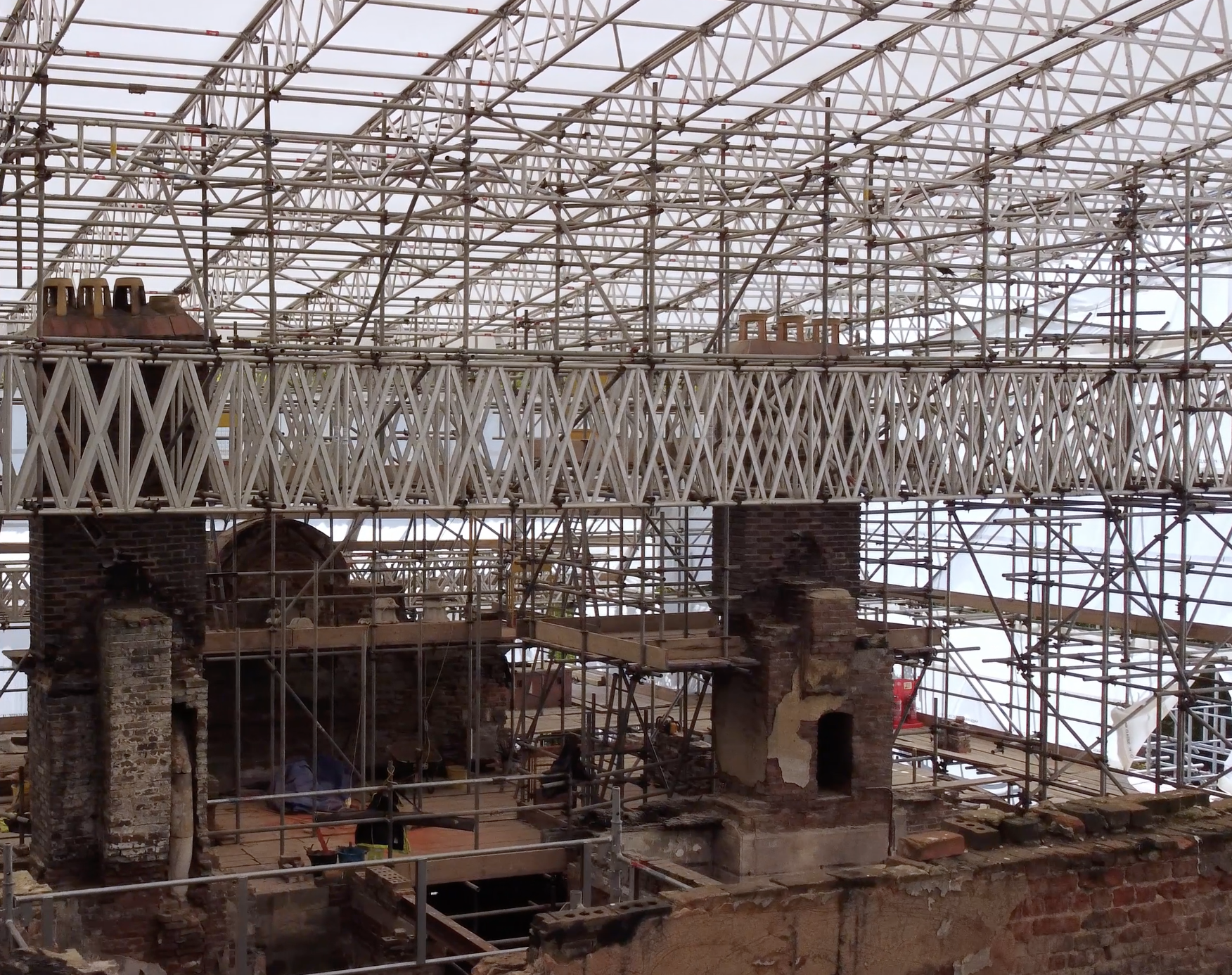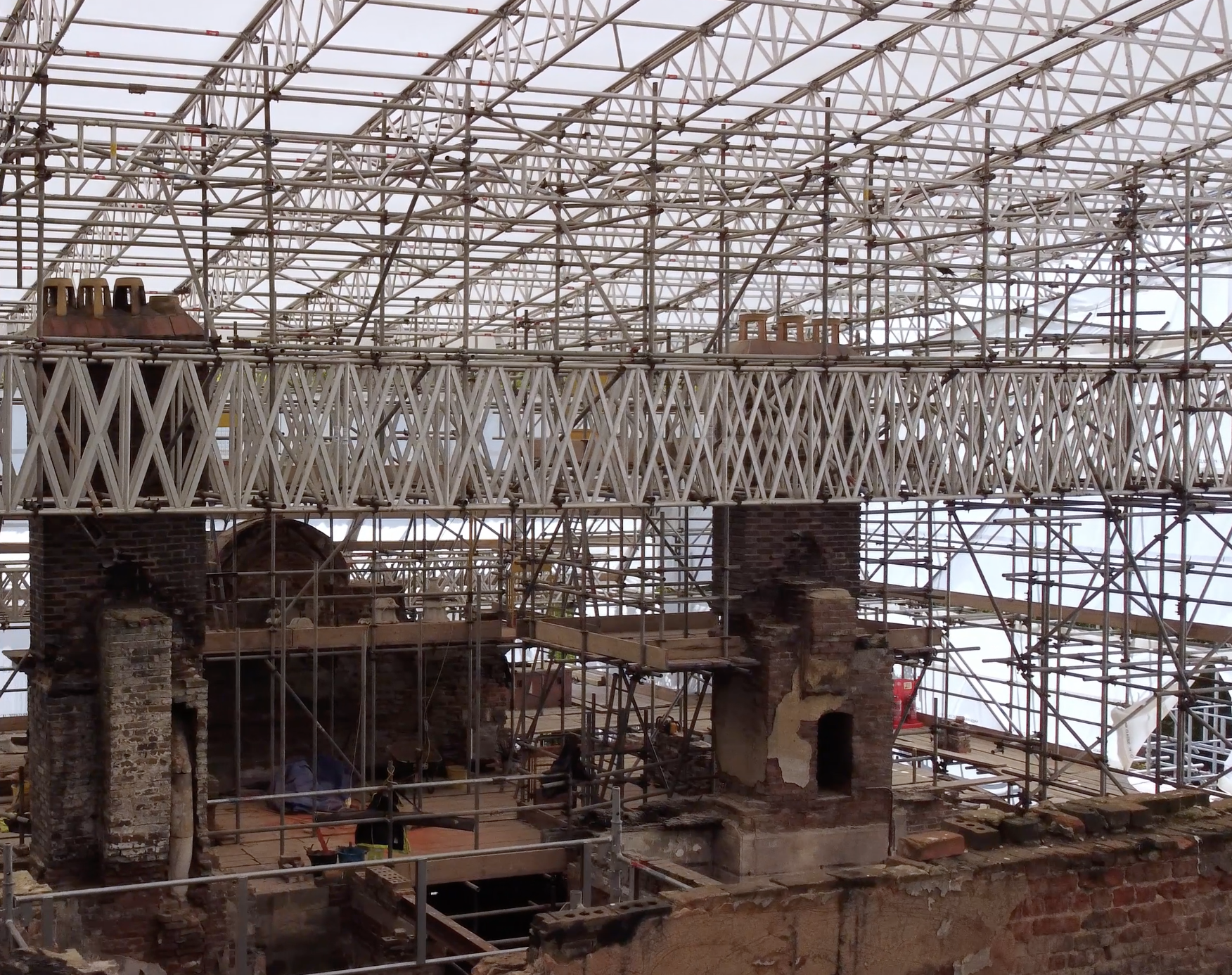 Temporary Roof Project at Betley Court Manor
Betley Court Manor – the grade II listed building restoration project Betley Court Manor House was a residential home, where 20 people lived. As the house was completely unsafe after a fire broke out, the project needed to be restored quickly and safely. To restore the beloved grade II listed 18th century manor house, we […]
Betley Court Manor – the grade II listed building restoration project
Betley Court Manor House was a residential home, where 20 people lived. As the house was completely unsafe after a fire broke out, the project needed to be restored quickly and safely.
To restore the beloved grade II listed 18th century manor house, we needed to protect the whole area from the elements, allowing the building to dry out after being drenched by 40 firefighters. Once dried, the building needed ongoing protection to allow the restoration work to be carried out unhindered.  George Roberts was engaged to supply all scaffolding, access and weather protection equipment to this important project.
Space on site was limited, meaning our drivers had to Hiab the equipment onto ground level, and to minimise impact on those who reside around the building, careful planning was required to maximise the delivery schedule.
Working closely with our customer and their design team to specify the 1.3m X Beams for the support structure, we provided full and open technical data during the design process. This helped us to act quickly and mobilise equipment to support our customer's programme and budget.
Challenges
As the building had been completely destroyed by the fire, serious care had to be taken in order for the job to be undertaken safely.  Consideration for the historical elements of the building also had to be a priority, as with any listed building restoration.
One of the complexities of the project was to design the temporary roof structure around the numerous chimneys where extra beam work was required to support the roof. The best solution for this was utilising our 1.3m deep X Beams.
George Roberts Ltd provided a full UBIX roof system and the Aluminium X Beams in both 750mm and 1300mm deep for the additional support to enable the whole structure to be covered for restoration to begin.
Stats:
A full UBIX Roof using 750mm X Beams, 450mm Deep Beams, 1300mm X Beams, Uniscaff Stairtowers, Tube, Fittings and Boards.
Our high stock holding with beams being manufactured in the UK meant we were able to react quickly and mobilise the equipment within 7 days, allowing MD to stay on track with their tight programme.
Scaffold Package is £600k. Overall project estimated to be appx £6m.
Follow Us On LinkedIn for news updates and interesting articles.
For more information on our range and prices, contact a member of our experienced team:
Email:  enquiries@georgeroberts.com
www.georgeroberts.com
Tel: + 44 (0) 151 524 243