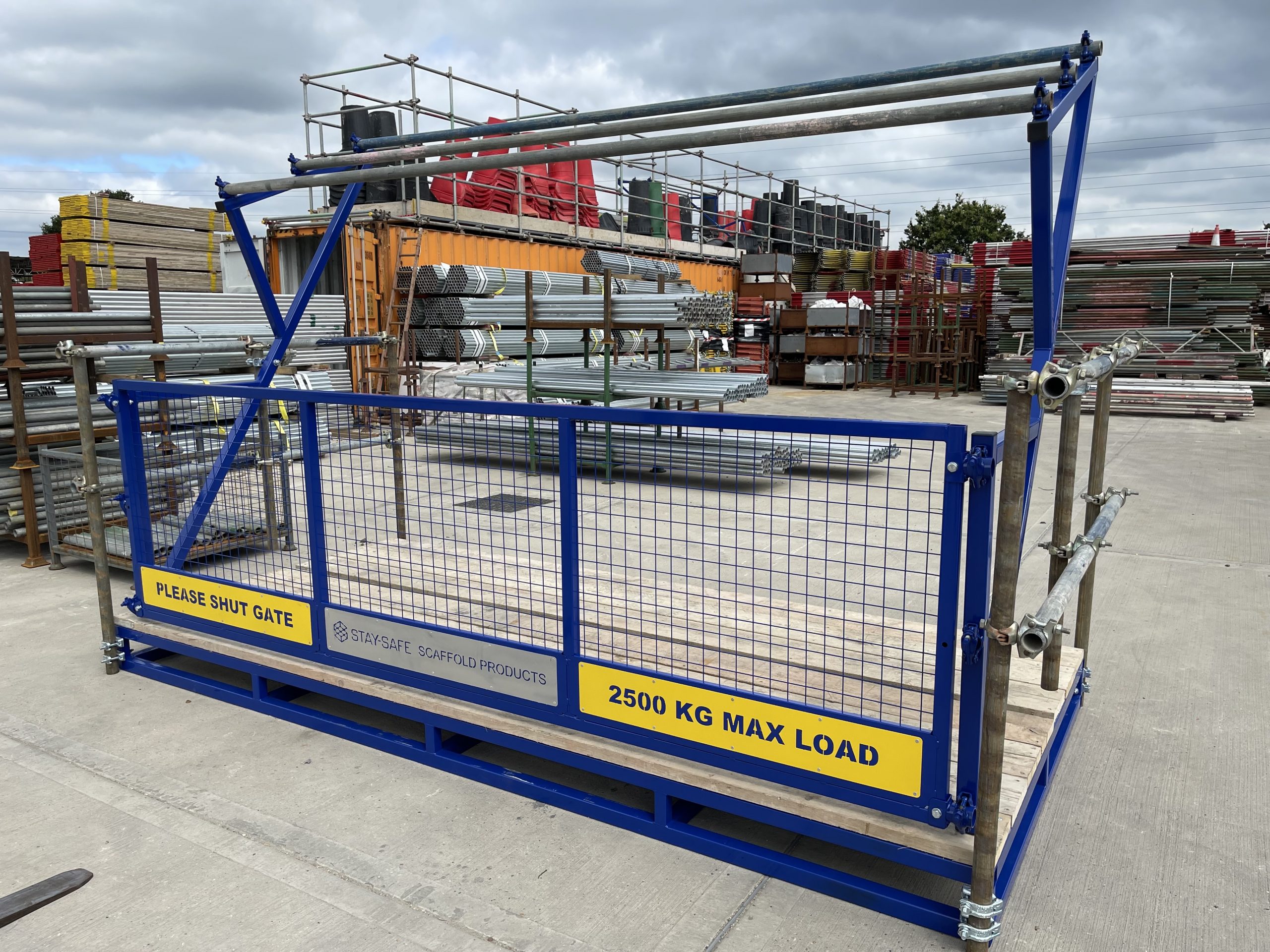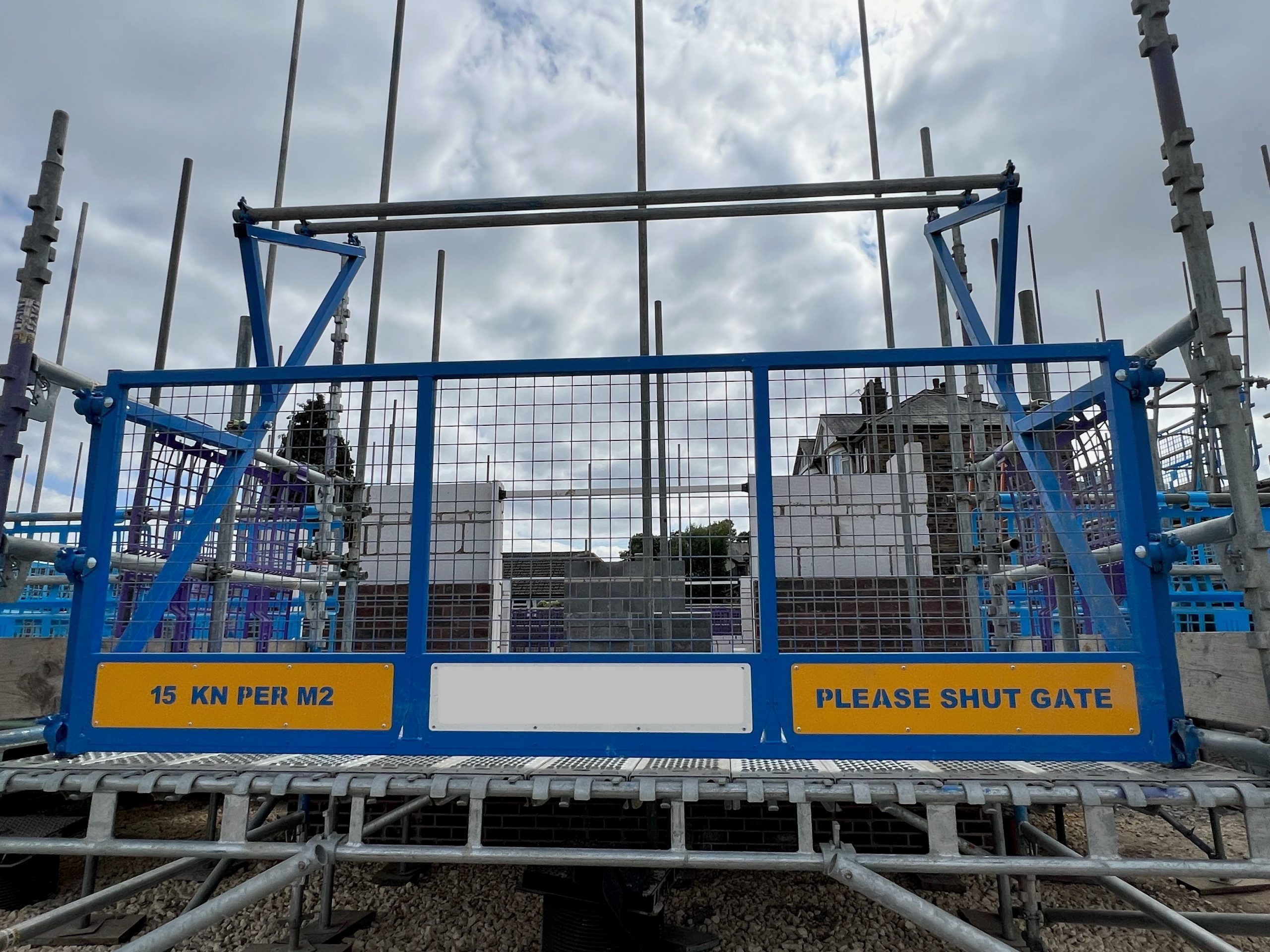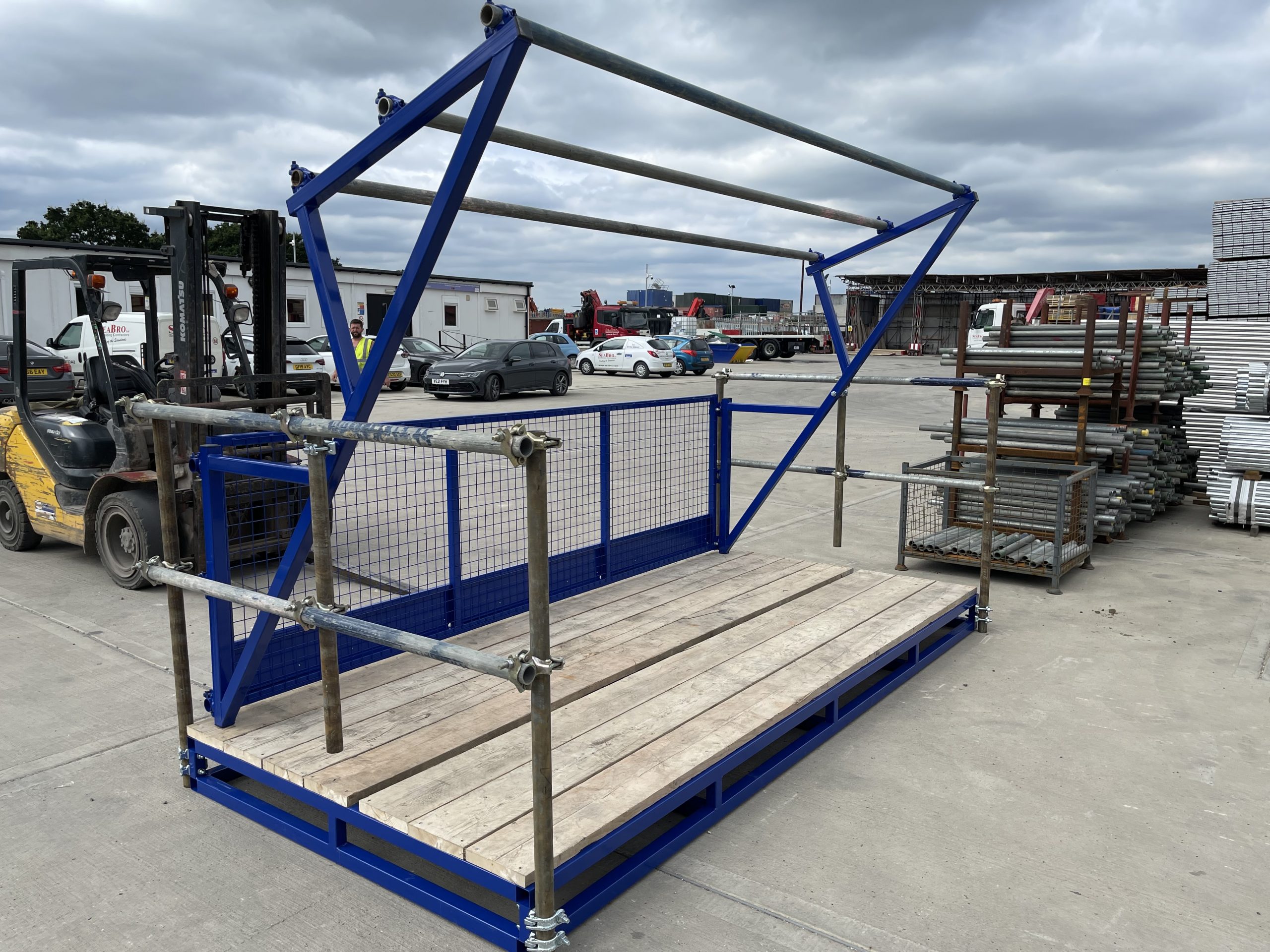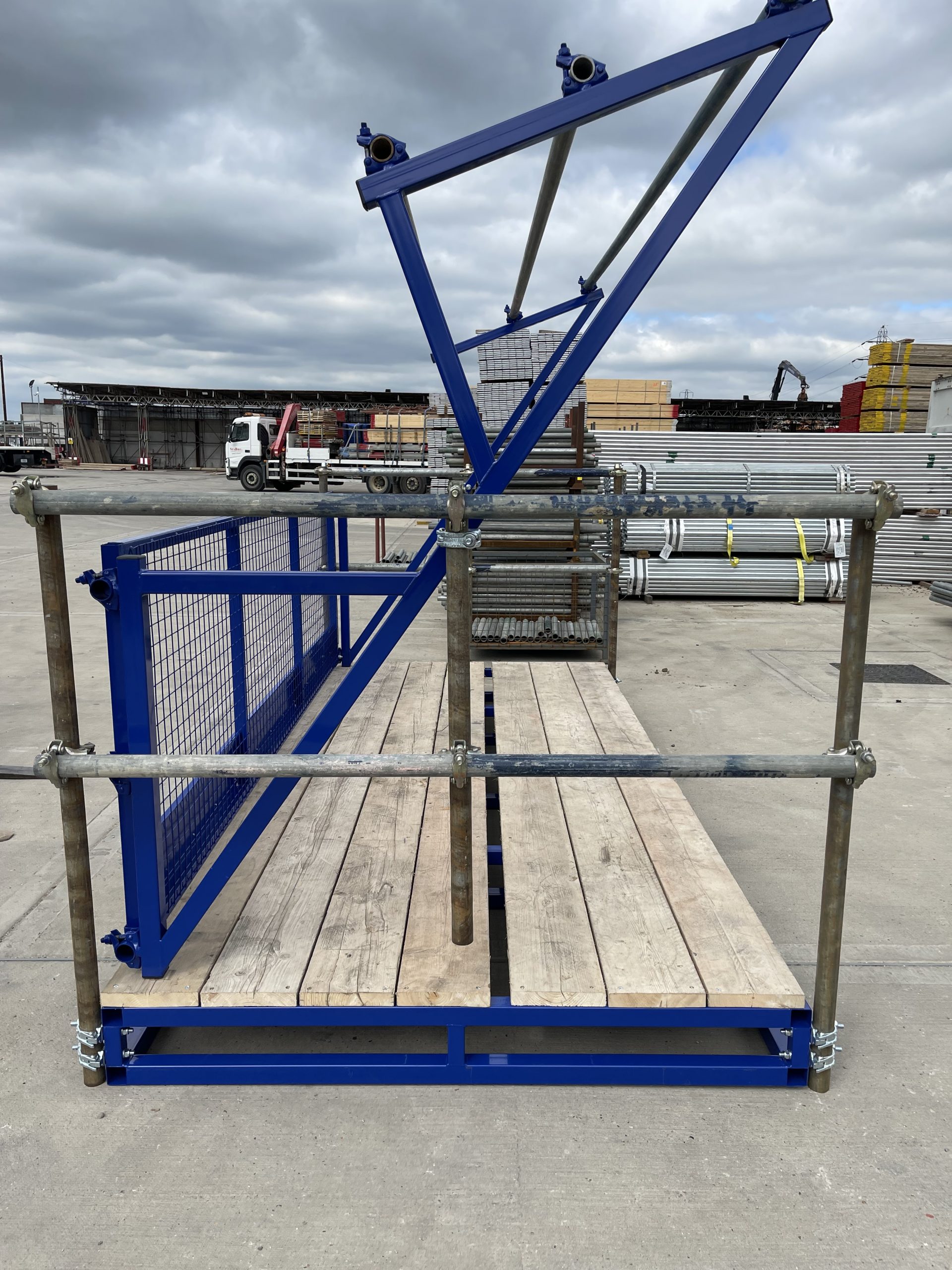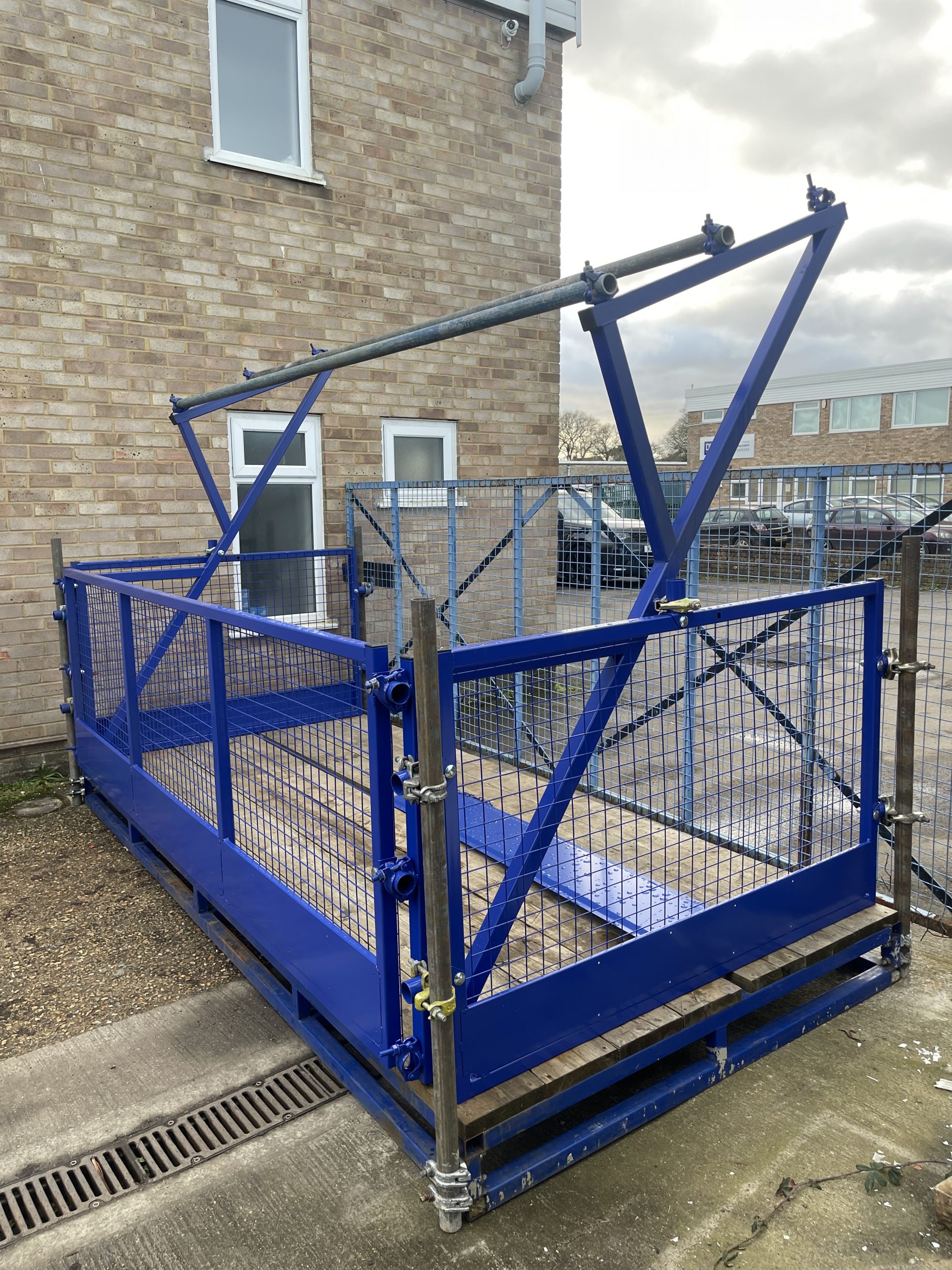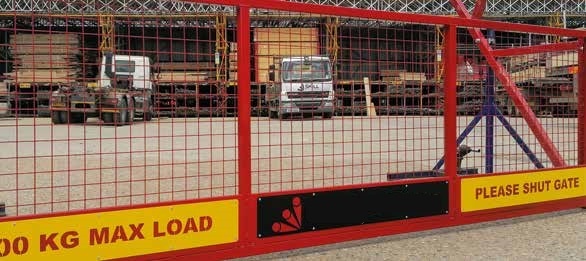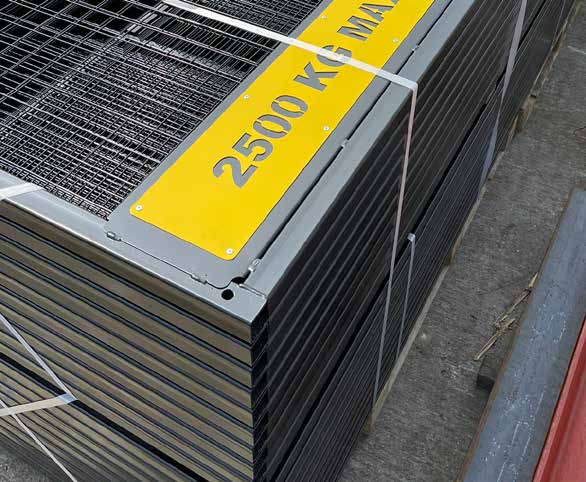 STAY SAFE Loading Bay Gate
STAY SAFE Loading Bay Gate
DETAILS
The STAY SAFE Loading Bay Gates are by far some of the safest, strongest, and most compliant on the market! Since the gates were first designed, their popularity has rapidly grown year on year. They have been awarded several site safety awards and have been singled out as a good working practice in health and safety publications. With the ever-revolving door of health and safety helping to make construction sites safer, we strive to provide new and exciting products to our clients on a constant basis.
STAY SAFE gates are made in Britain and made to last – manufactured from heavy-duty square hollow section steel and ten gauge weldmesh.
Loading Bay Gate Arms
Loading bay gate arms are supplied in pairs, manufactured in mild-steel and powder coated for high durability (supplied from stock in standard Blue colour). All loading bay gates can be erected with standard  scaffold tubes, boards and brick guards or with our new Universal Gate Fronts to form front and rear barriers.
Specifications
Dimension – Please check individual drawings (attached below)
Weight – 21KG per gate arm
Material – Mild Steel
Weld Type – Metal Inert Gas (MIG)
Paint Type – Powder Coat
Colour – PPC blue finish
Fully complies with NASC guideline SG33 (current edition)
TYPES
Heavy Duty Gate Arm Large (Triple Handrail)  –  GR Stock Code: 1503062S   –   please see "Spec Sheet 1 – 1503062S" download below
Heavy Duty Gate Arm Small (Double Handrail)  –  GR Stock Code 1503064S   –   please see "Spec Sheet 2 – 1503064S" download below
Heavy Duty Gate Arm Large (Double Handrail)  –  GR Stock Code: 1503063S   –   please see "Spec Sheet 3 – 1503063S" download below
STAY-SAFE heavy duty 3.6M gate front c/w T-Board'
Gate front consists of a fully welded mild steel hollow section frame, with ten gauge weldmesh stitch welded to one side of the frame. Optional toe board kicker plates are folded with a double edge return for strength and welded to the opposite side of the frame, to the weldmesh. Optional bespoke nameplate are secured to kicker plates using ten aluminium rivets. Outside uprights are drilled to locate and bolt (M12 hex bolt, nyloc nut and washer ) four heavy duty round tube brackets.
Specifications
Dimension – Please check "Spec Sheet 4 – 1503070S" attachment below
Weight – 36KG per gate front
Material – Mild Steel
Weld Type – Metal Inert Gas (MIG)
Paint Type – Powder Coat
Colour – Blue – RAL 5002 (standard)
DOWNLOADS
Spec Sheet 1 - 1503062S - Heavy Duty Gate Arm Small (Double Handrail) -

Spec Sheet 2 - 1503064S - Heavy Duty Gate Arm Small (Double Handrail)  -

Spec Sheet 3 - 1503063S -  Heavy Duty Gate Arm Large (Double Handrail) -

Spec Sheet 4 - 1503070S - STAY-SAFE HEAVY DUTY 3.6M GATE FRONT C/W T-BOARD -
Nationwide delivery within 48 hours

One of the largest stocks in the UK

We are committed to our values

Experts across all sectors