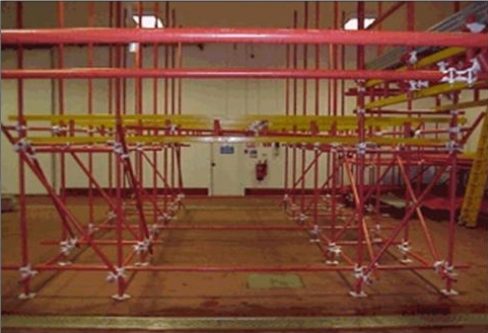 GRP Scaffold Tube
DETAILS
GRP Scaffold Tube
Often referred to as fibreglass tube, glass-reinforced plastic scaffold tube offers handling and safety benefits on specialist sites where conventional steel tubing is not suitable such as within the food industry, chemical processing plants, electrical sites and radiation hazardous zones.
GRP tubing has an outer diameter of 48.5mm, a wall thickness of 6.65mm, is available finished red or yellow and can be used with all standard scaffold fittings.
Benefits of GRP Scaffold Tube:
Does not corrode so ideal for food & pharmaceutical industry
Is non-conductive so ideal for use in power or sub-stations
Increased productivity and less operative fatigue
Transportation efficiencies i.e. more tube per truckload
Is highly resistant to in-service damage
Readily available in parent lengths up to 20 foot (6.0m), bespoke cut lengths are available upon request.
Nationwide delivery within 48 hours

One of the largest stocks in the UK

We are committed to our values

Experts across all sectors