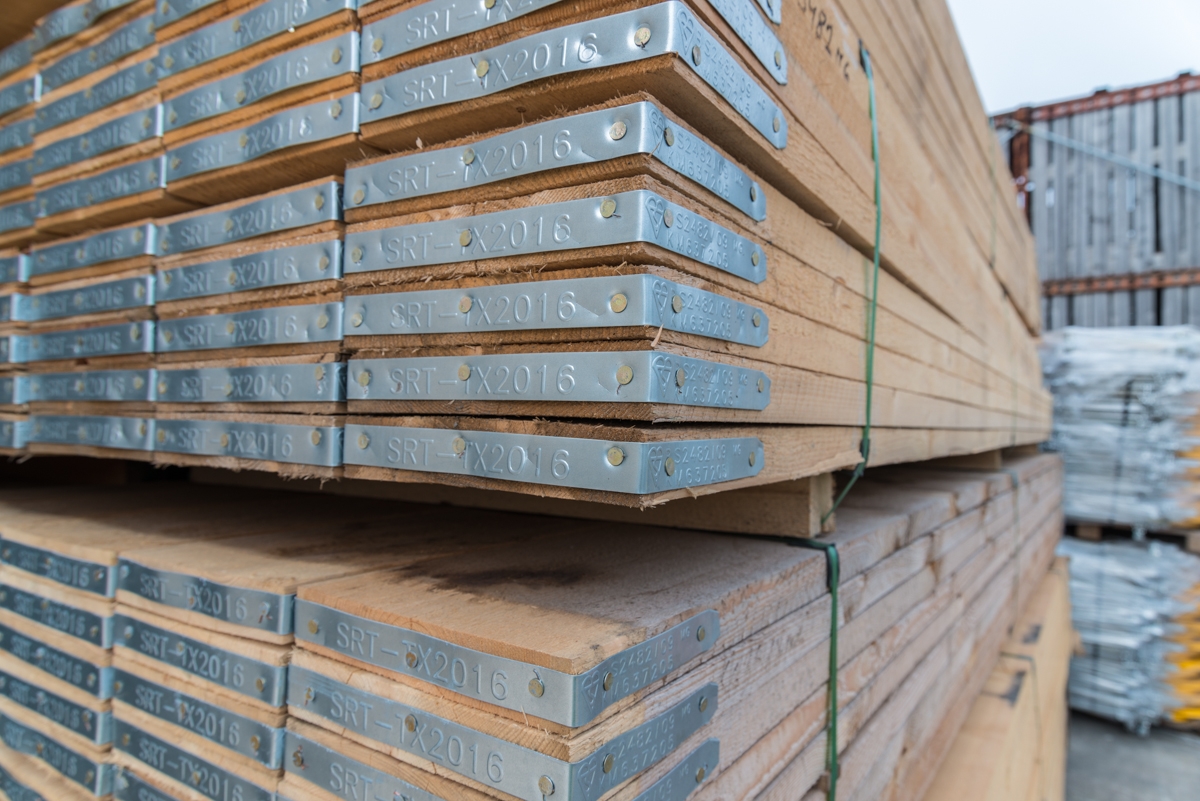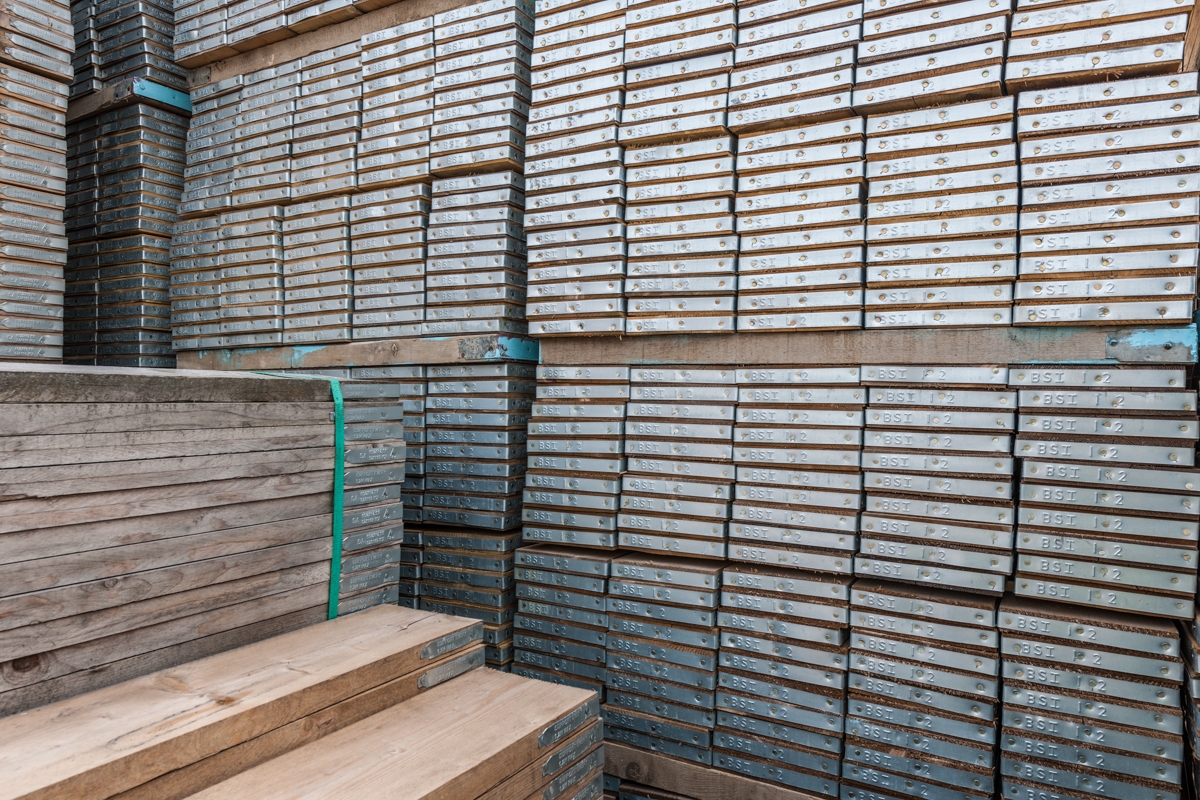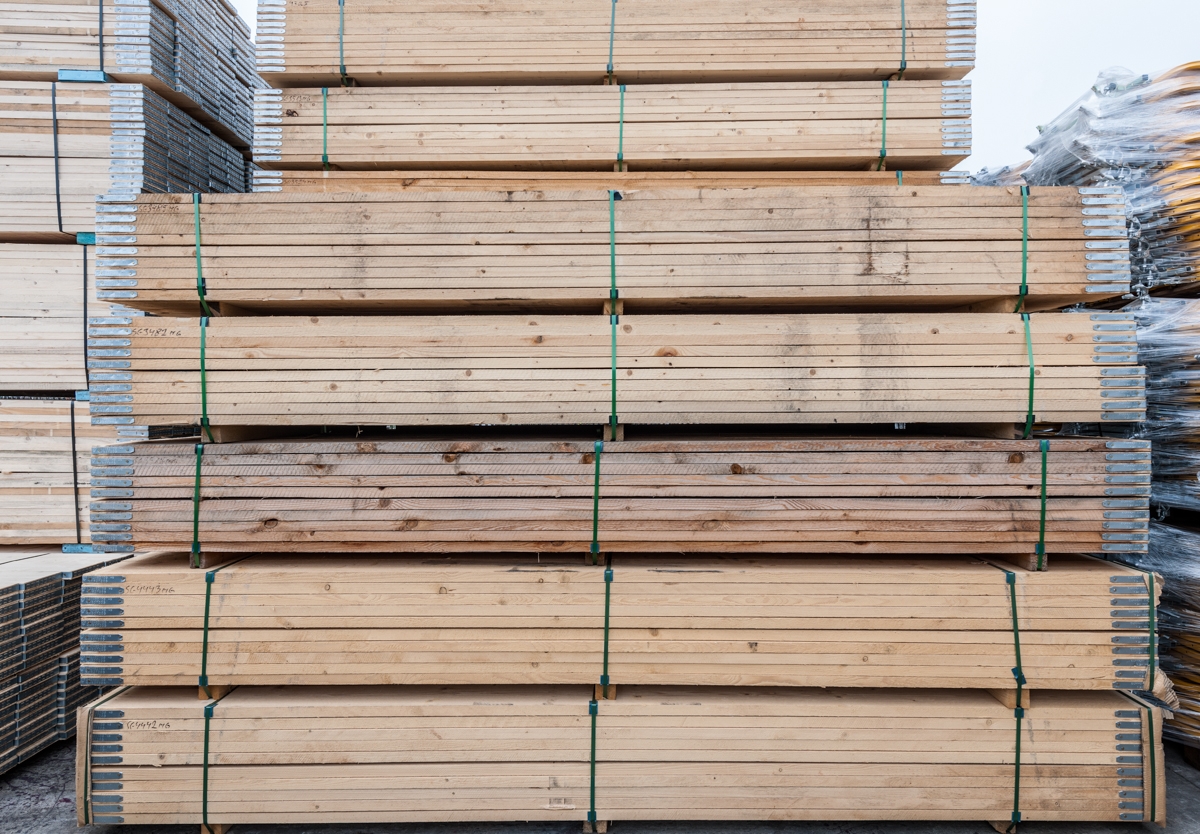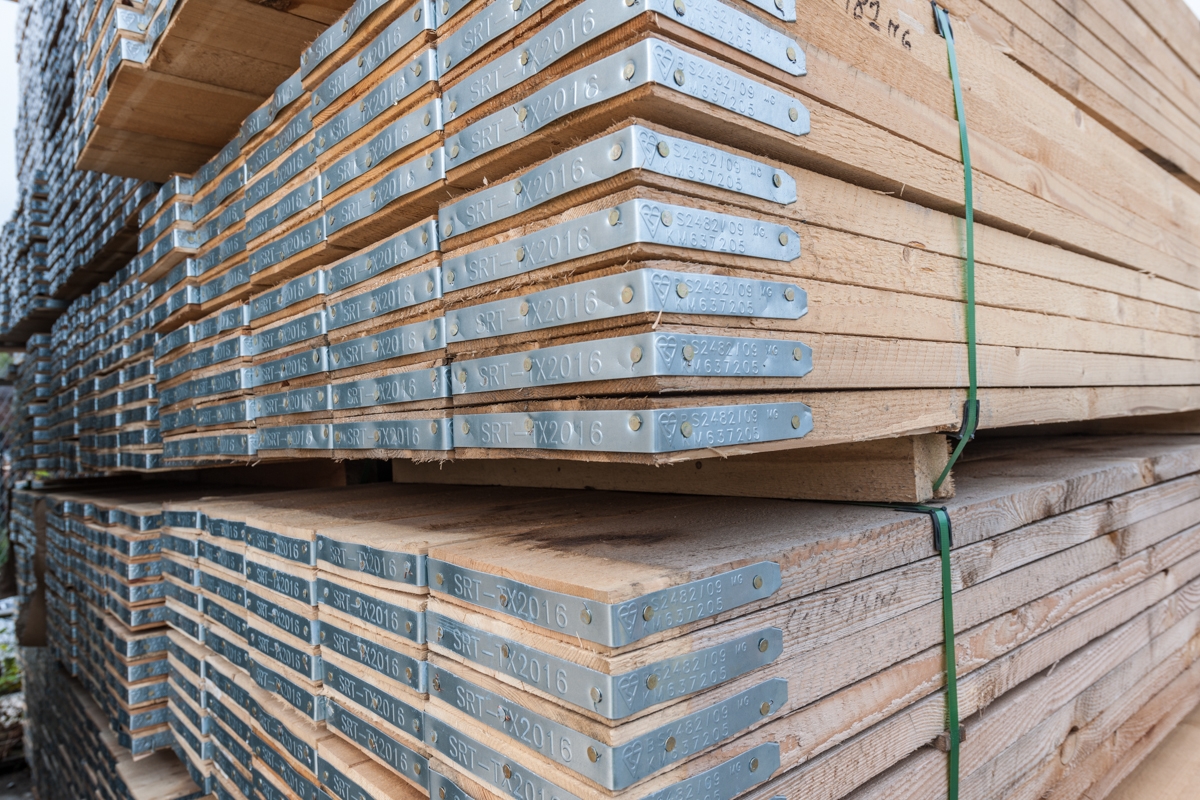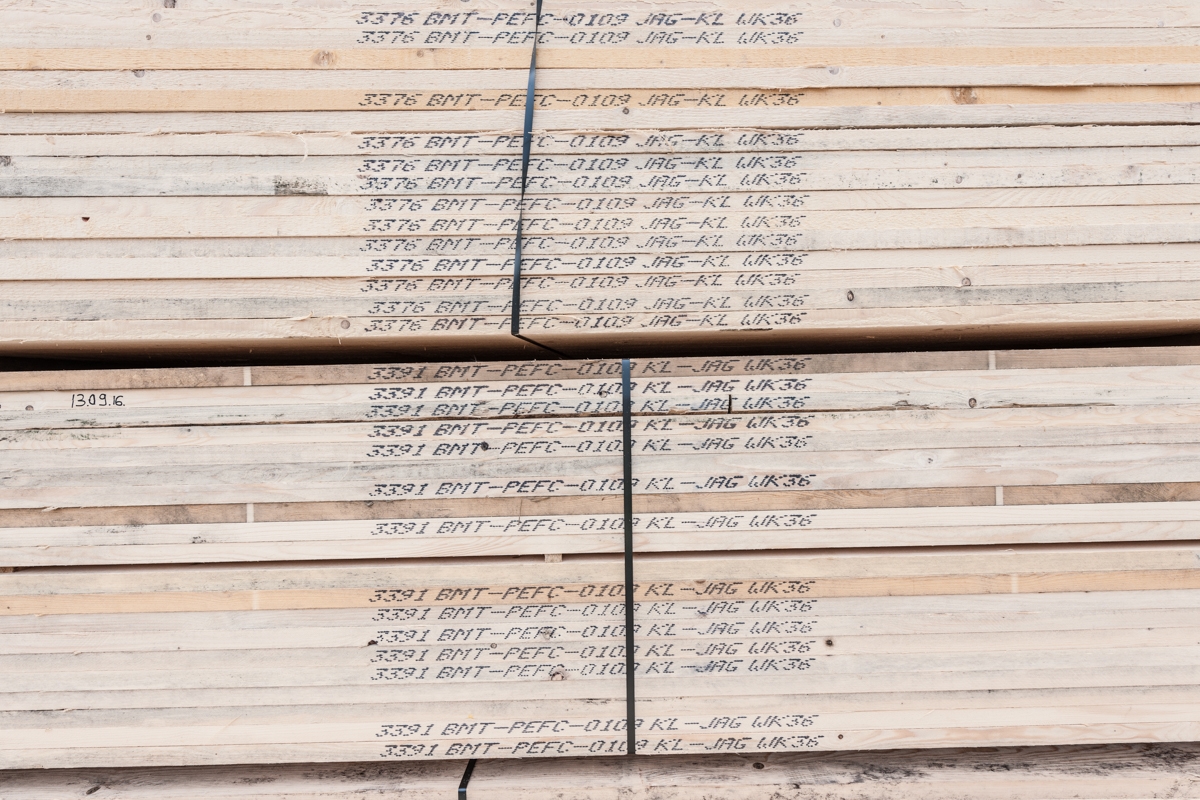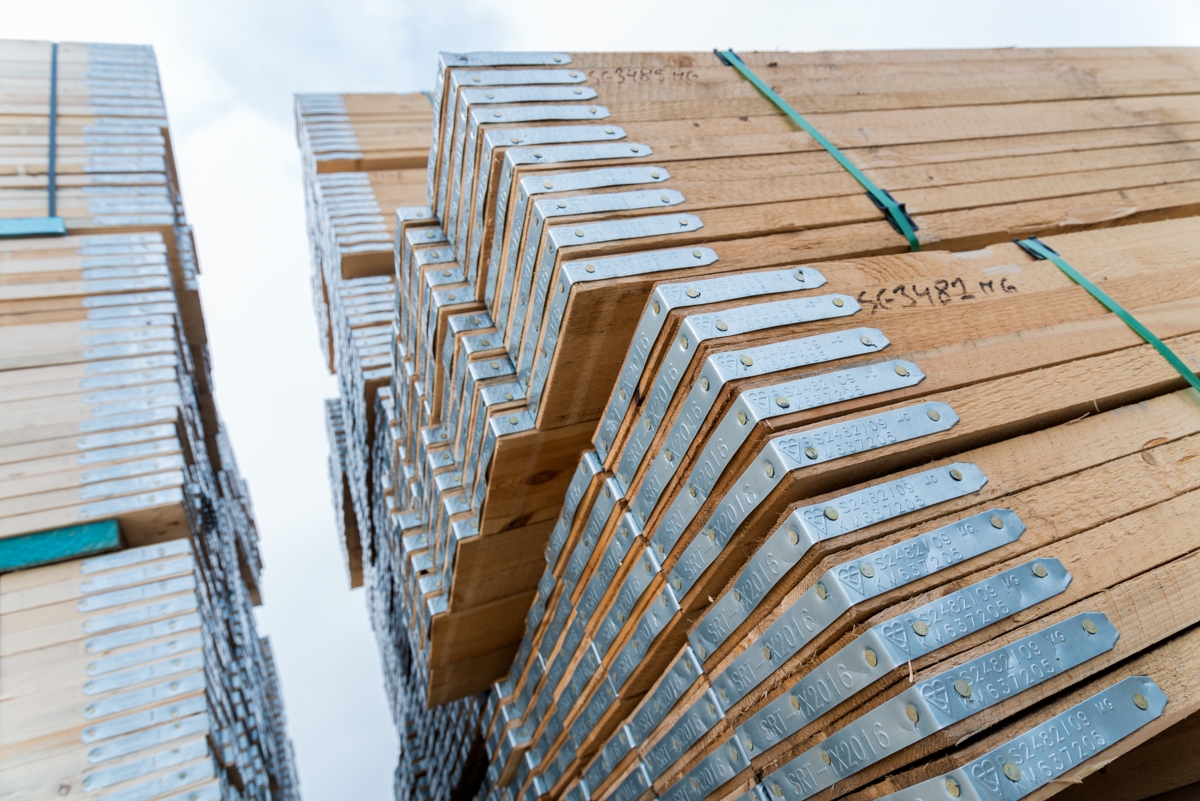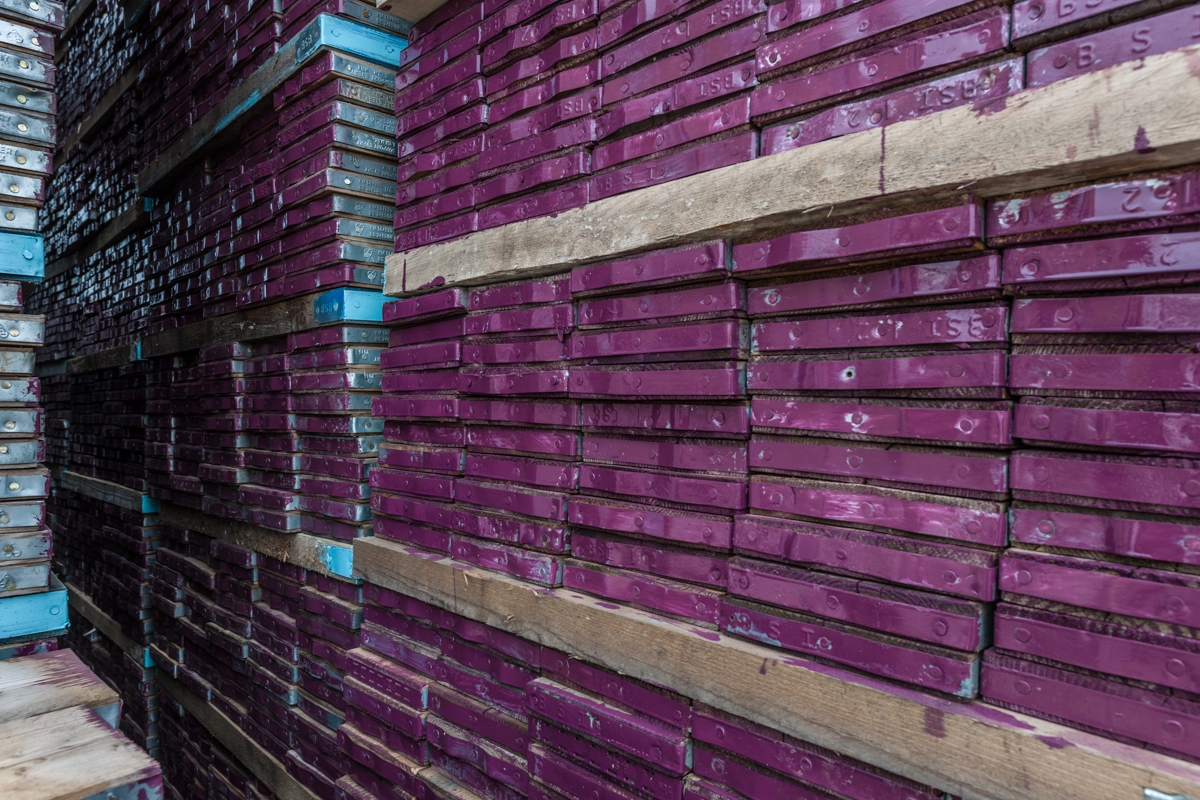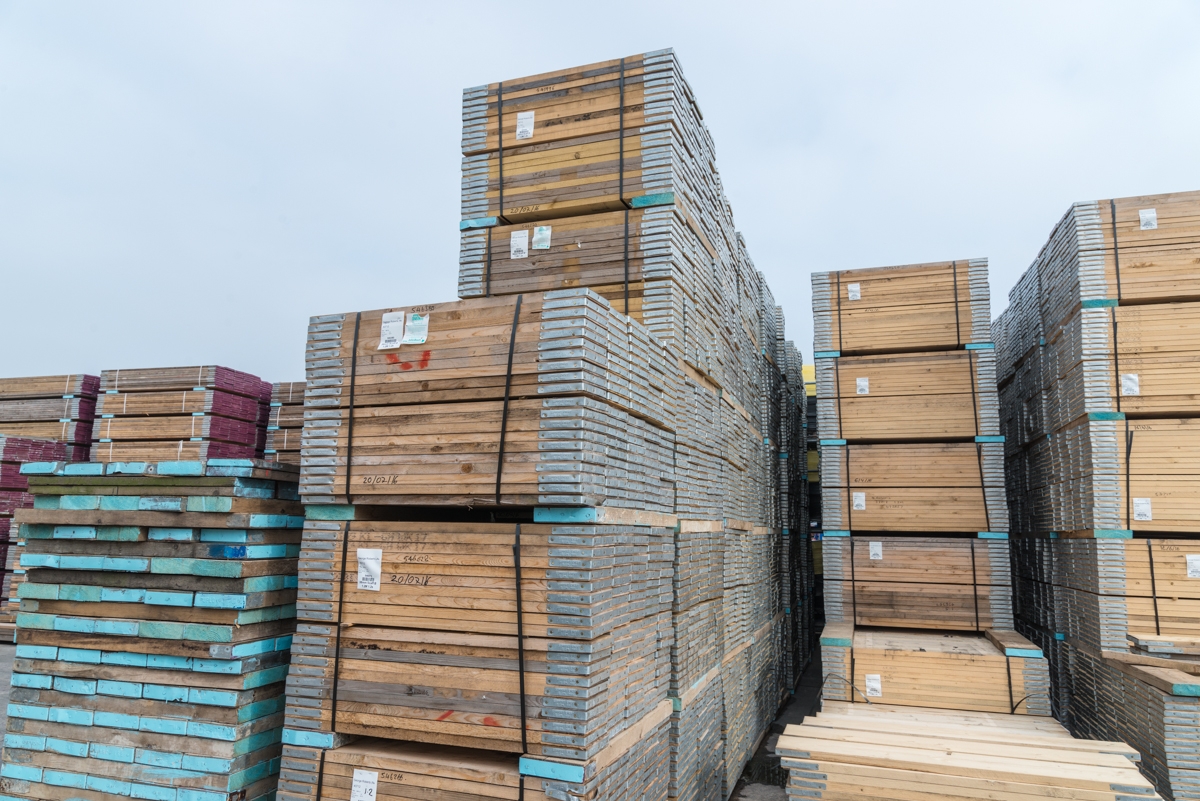 BS Timber Scaffold Boards
BS Timber Scaffold Boards
DETAILS
The most commonly used scaffolding board in the UK market is our BS2482 timber scaffold board which offers both economy and flexibility.  Often referred to in the industry as scaffolding planks or scaffold battens, they have a nominal thickness of 1 ½'' (38mm), an overall width of 9'' (225mm) and weigh depending on moisture content approx. 1.46Kg/foot (4.8Kg/m).
Our general stock is catered towards the industry standard 1.2m support length, but other grades and support lengths are available upon request.  All our or BS 2482 timber boards are either visually (V) or machine (M) graded and are fully compliant with both the British standard and the current edition of the TG20 NASC scaffolding guidance.
All our timber boards are fitted with steel end bands which can be branded if required to deter theft and are also available upon request with nail plates which are proven to increase the durability and its overall lifespan.
All our BS2482 scaffold boards are responsibly sourced through sustainable PEFC registered companies within the UK & Europe.
Readily available in stock lengths:
13' (3.9m)
10' (3.0m)
8' (2.4m)
6' (1.8m)
5' (1.5m)
4' (1.2m)
3' (0.9m)
2' (0.6m)
Bespoke sizes are available upon request.
Nationwide delivery within 48 hours

One of the largest stocks in the UK

We are committed to our values

Experts across all sectors