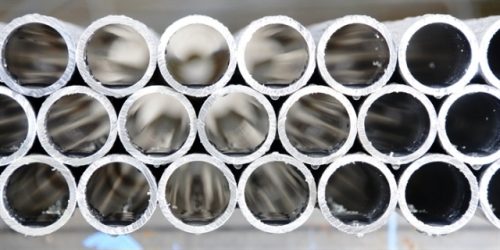 Aluminium Scaffolding Tube
Aluminium Scaffolding Tube
DETAILS
A lightweight alternative to steel tube that offers greater productivity in use.
Its ease of handling makes it a popular choice for internal scaffolding structures and temporary handrailing works.
Our aluminium tube has an outside diameter of 48.3mm, a wall thickness of 4.47mm, weighs approx. 1.65kg/m (0.50kg/foot) and conforms fully to BS 1139-1.2.
Benefits of Aluminium Scaffold Tube:
Abundant material that's widely recycled
Improved handling safety
Increased productivity and less operative fatigue
Transportation efficiencies i.e. more tube per truckload
Highly resistant in saline atmospheres e.g. coastal or offshore works
Readily available in parent lengths up to 20 foot (6.0m), bespoke cut lengths are available upon request.
Aluminium Scaffold Tube sizes:
20′ (6.om)
16′ (4.8m)
13′ (3.9m)
10′ (3.0m)
8′ (2.4m)
6′ (1.8m)
5′ (1.5m)
A tube can also be cut to any required length – this can be arranged with our sales team.
Nationwide delivery within 48 hours

One of the largest stocks in the UK

We are committed to our values

Experts across all sectors